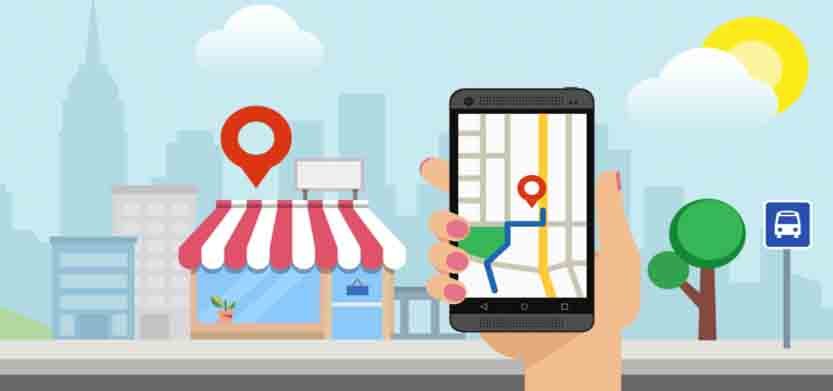 More than 82% customers find local businesses to avail services and products. And more than 50% customers search for the same on mobile devices.
Local SEO
can be a huge sales generator for small business owners. 
Local SEO
 proved to be one of the biggest trends throughout 2016 and 2017, and is expected to continue doing so throughout 2018 too.
So if you are looking for more sales and leads in 2018. Then you must understand the magic of Local SEO Services that will not only enhance the ranking but also boost the client base & business.
Blow are some good tips to optimize Local SEO in a proper way to get decent results.
Google Business Listing & Optimization: Google is the biggest search engine in the world that has more than 75% customer data. Means more than 75% people search on Google for services and products. Google gives an opportunity to all small & big businesses to create their business profile on Google Business to get appear into the local search. So make sure your business has a profile on Google Business. If you don't have that then it is right time to get listed and optimize that with correct information.
Visit: https://business.google.com, and enter your business details along with address, working hours, email, website URL and phone number. After registering here you must receive a verification code from Google within 14 days.
Make sure you understand that Google only allows real business owners to have their Google Business page. If you are not able to verify the page then you must contact to your Digital Marketing Expert.
Here's what a well maintained and optimized Google My Business profile could look like on a search page.
Sapdra Florida, US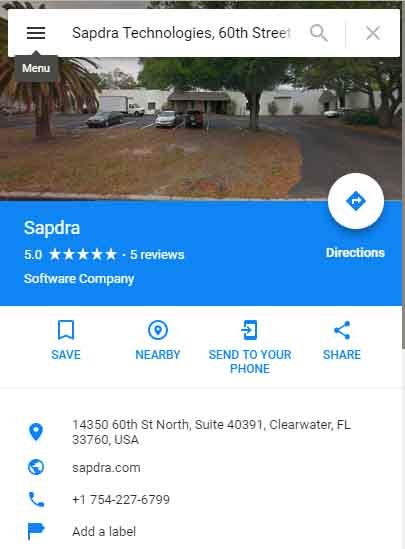 Sapdra India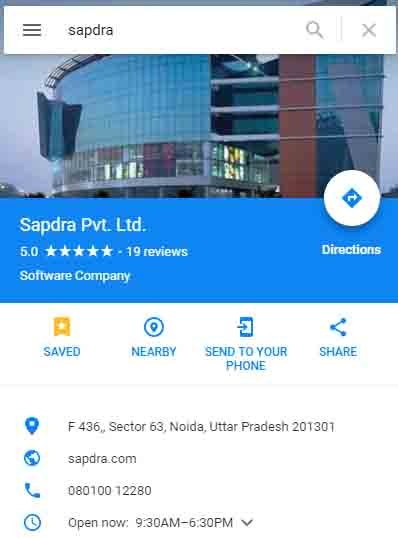 If your business exists on more than one location/country. Then you must verify both the addresses. It will be extra mile for your business.
OnPage SEO Optimization: Yes, this is the basic and very important for every business owner to optimize the website according to the localization. Ask your SEO expert to optimize the Meta tags using NAP (business name, address, and phone number). Because NAP helps a lot for Local SEO Optimization.
Link Building & Local Citation: Local citation will work in year 2018. So let your team guide to work on local citation and create strong profiles from the same niche. Keep them updated and 100% complete. Try to use unique content (About us description) for every citation website.
Mobile Optimization:  Keep your website 100% mobile friendly. Understand, if your website does not work properly on mobile. Then  you will loose your mobile customers. So ask your developer to fix all the issues or redesign a website.
         Click here to run a mobile friendly test – https://www.google.com/webmasters/tools/mobile-friendly/
Customer Reviews: It does't matter how many customers you server in a month or year. If you server only 1 client in a month. Then do not forget to ask their reviews. Just share your Google Plus page to your client and request them to leave their review.
If you want to learn more about the Local SEO Services. Feel free to write us : sales@sapdra.com or Schedule a 30 Min free consulting at: https://calendly.com/sapdra. Moreover, we are available on Skype. Our Skype Id is: SAPDRA.
Thanks for reading. Keep doing quality work!!