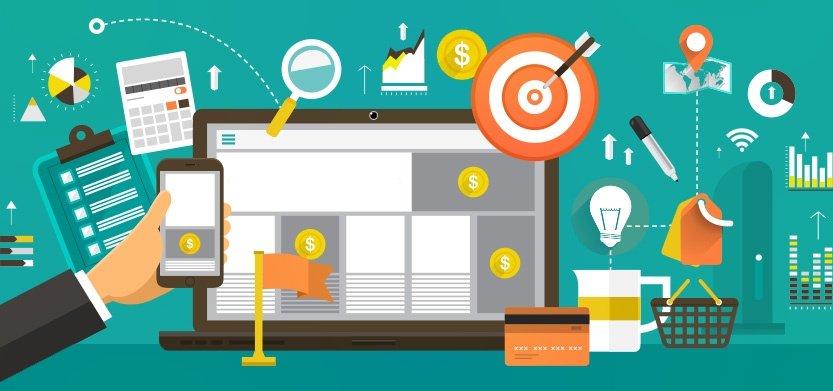 Whether you are a startup company or an enterprise, you must know about display advertising and search advertising before invest in both marketing channels.
What Is Display Advertising?
Display advertising a Google AdWords program that has multiple ad formats like images, text, flash, video, and audio. The main purpose of display advertising is to deliver general advertisements and brand messages to website visitors. You can also say that this is a kind of banner advertising in multiple formats.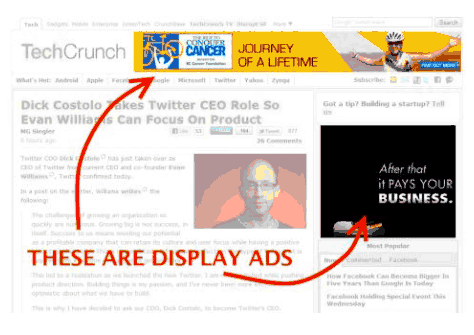 Display advertising is an online form of advertising that the company's promotional messages appear on third-party search engine results pages and websites such as publishers or social networks. The main purpose of display advertising is to support brand awareness and it also helps to increase the purchase intention of consumers.
Advantages of Display Advertising:
Brand Awareness
Display advertising is the best method to enhance brand awareness. It also helps to reach potential customers in a better way.
Re-targeting
If a customer had visited your website in the past, but not purchased your services or products at that time. Display advertising gives an opportunity to re-target them and remind the users about your brand. Thus chances are high to convert existing visitors into customers.
High Volume
Display advertising always promotes to the right audience. But there is a chance to show your ad to the customers who are not interested in your services or product. Even if you are not targeting your audience then they may see your brand in front of them.
Cost-Effective
You can get started to display advertising even if you have a very small budget. You will be charged once your ad is shown to one thousand people.
What is Search Advertising?
In online marketing, search advertising is a method of placing online advertisements on websites that show results from search engine queries. Through the same search engine advertising services, ads can also be placed on web pages with other published content too.
Advantages of Search Advertising
Quality Leads: Search advertising improves website traffic, sales and drive higher conversions. This is because when users search on Google by entering any keyword. Your ad will be shown to them. PPC campaign always generates qualified leads from the targeted customers.
Affordable Budget
If you are a professional, freelancer, or Startup Company then you must understand the bidding strategy of a PPC campaign. The budget depends on the keywords search volume and competition. So do deep research and target long-tail keywords.
Keyword Research
Keyword research is a brainstorming task in search of advertising. So research is mandatory before get started PPC advertising. Always choose long-tail keywords to target the right audience in the minimum budget.
Create a list of negative keywords and include them in the campaign. Negative keywords will help you to get rid of unwanted clicks.
Conclusion
Display Vs search advertising both are the best medium to advertise your business and reach the targeted audiences from day one. Search Advertising generates more results than display advertising. But initial and deep knowledge is necessary to achieve business goals during advertising. If you do not have PPC advertising skills, then you must outsource your project to a Google certified PPC campaign management company. The experts will create and manage your PPC campaigns in the right way. If you want to build brand awareness and presence then go for display advertising. If you want business inquiries and leads, then you must invest in search advertising. Search advertising (PPC – Pay Per Click) is the best way to drive leads, traffic, and sales.
Are you looking for PPC services? Contact us to get a free quote or email: sales@sapdra.com
Do you have any questions about search or display advertising? Comment below in the comment box. We will respond to you.